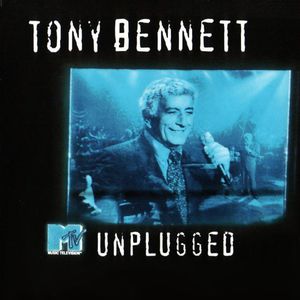 My height, just average
My weight, just average
My IQ is like you'd estimate, just average
But evidently she does not agree.
Consequently if I seem at sea…

It amazes me
It simply amazes me
What she sees in me dazzles me,
Dazes me
That I've learned to clip my wings
And soften my ways.
These are ordinary things unworthy of praise
Yet she praises my just knowing I try for
When so many would, if they could, die for her.
I'm the one who's worthy, wise
And nothing much fazes me
But to see me in her eyes…

It just amazes me.
More lyrics from Tony Bennett
-

Speak Low - Live Version

-

I Love A Piano - Live Version

-

It Amazes Me - Live Version

08

You're All The World To Me

-

Rags To Riches - Live Version

-

When Joanna Loved Me - Live Version

-

Moonglow - Live Version

-

They Can't Take That Away From Me - Live Version

-

The Good Life / I Wanna Be Around - Live Version

-

A Foggy Day - Live Version

-

All Of You - Live Version

-

Body And Soul - Live Version

-

Autumn Leaves / Indian Summer - Live Version

06

The Girl I Love (A.K.A. The Man I Love)

-

They Can't Take That Away From Me (Live)

19

It Don't Mean A Thing If It Ain't Got That Swing

20

Autumn Leaves / Indian Summer
Tags
jazz
jazz vocal
Tony Bennett Albums